By leveraging digital tools & incorporating effective project management, there are five categories that describe the possible ways we can help:
We create a customized plan for each institution that may include any or all of the activities. This ensures our approach meets administrator, faculty, and student needs.
Planning for Professional Learning
Building institutional capacity to serve Black, Latino, Indigenous, poverty-affected, and first-generation students through digital learning with an equity-minded focus.

Student Success for Digital Learning
Building instructor capacity for discovery, implementation, and improved use of digital learning courseware and tools.
Evaluation and Analytics
Building institutional and instructor capacity for using course-level data to understand learner performance and improve instruction with digital learning.
Course Design and Delivery
Building institutional capacity for managing technology, supporting evidence-based course redesign, providing faculty development, and considering policy and funding strategies for digital learning.

Leadership, Budget, and Policy
Building institutional capacity to assess student needs, conduct learner-focused research, and create a culture of continuous improvement in gateway courses using digital learning.
Recent Posts
The growing number of climate-related emergencies that impact individual colleges and universities, following the disruptions of the COVID-19 pandemic, are raising awareness about the need for emergency planning that accounts …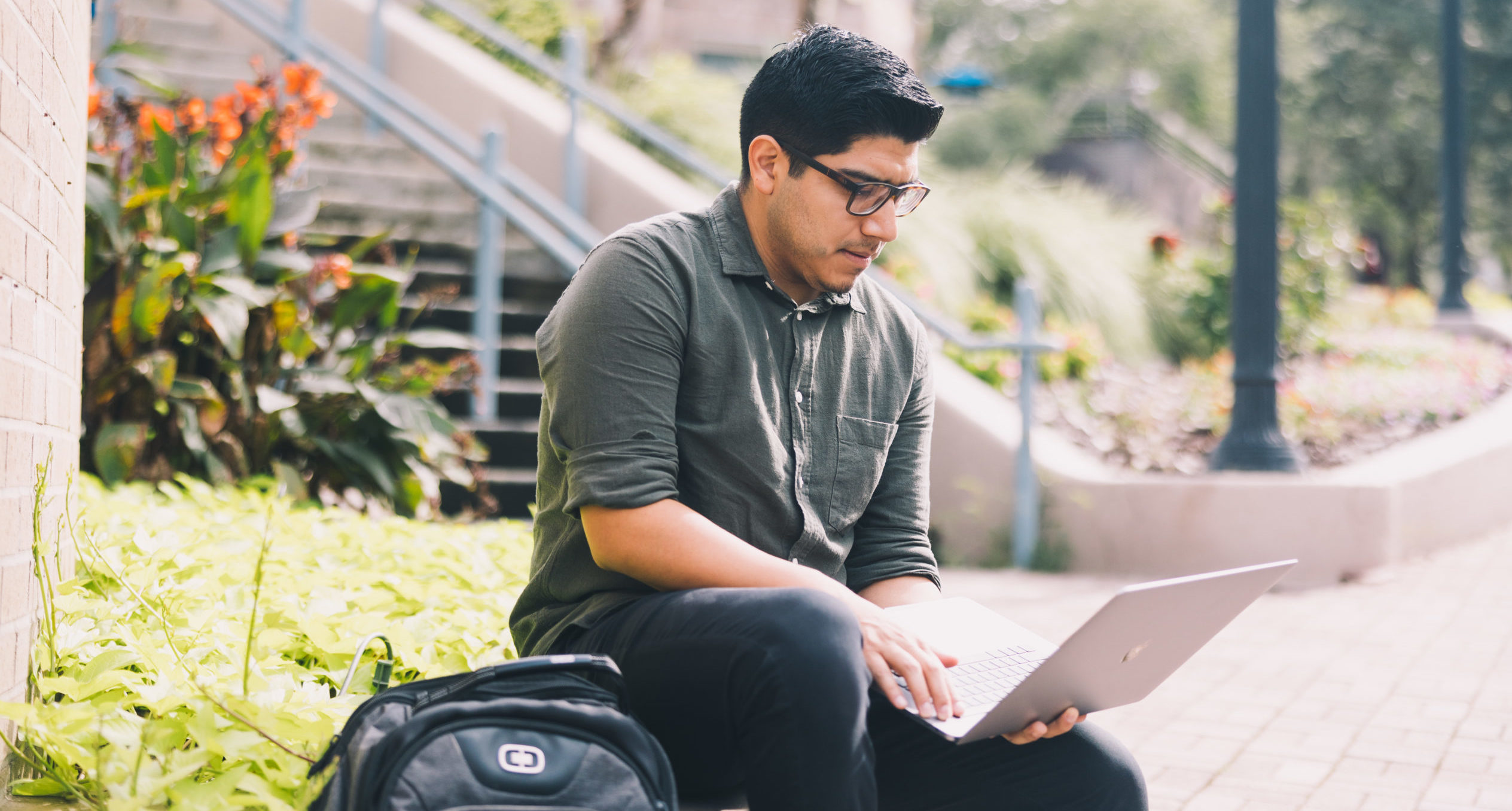 Every Learner Everywhere helps institutions improve student engagement and increase academic success in gateway courses through innovative teaching and learning strategies.
Every Learner Everywhere is a network of partner organizations that collaborate with higher education institutions to improve student outcomes through innovative teaching strategies, including the adoption of adaptive digital learning tools. The emerging evidence base around digital learning shows potential to increase access and engagement, decrease costs, and improve outcomes for students, particularly Black, Latino, and Indigenous students, poverty-affected and first-generation students. Our network partners represent leaders and innovators in teaching and learning. We have specific expertise in the adoption, implementation, and measurement of digital learning tools as they're integrated into pedagogical practices.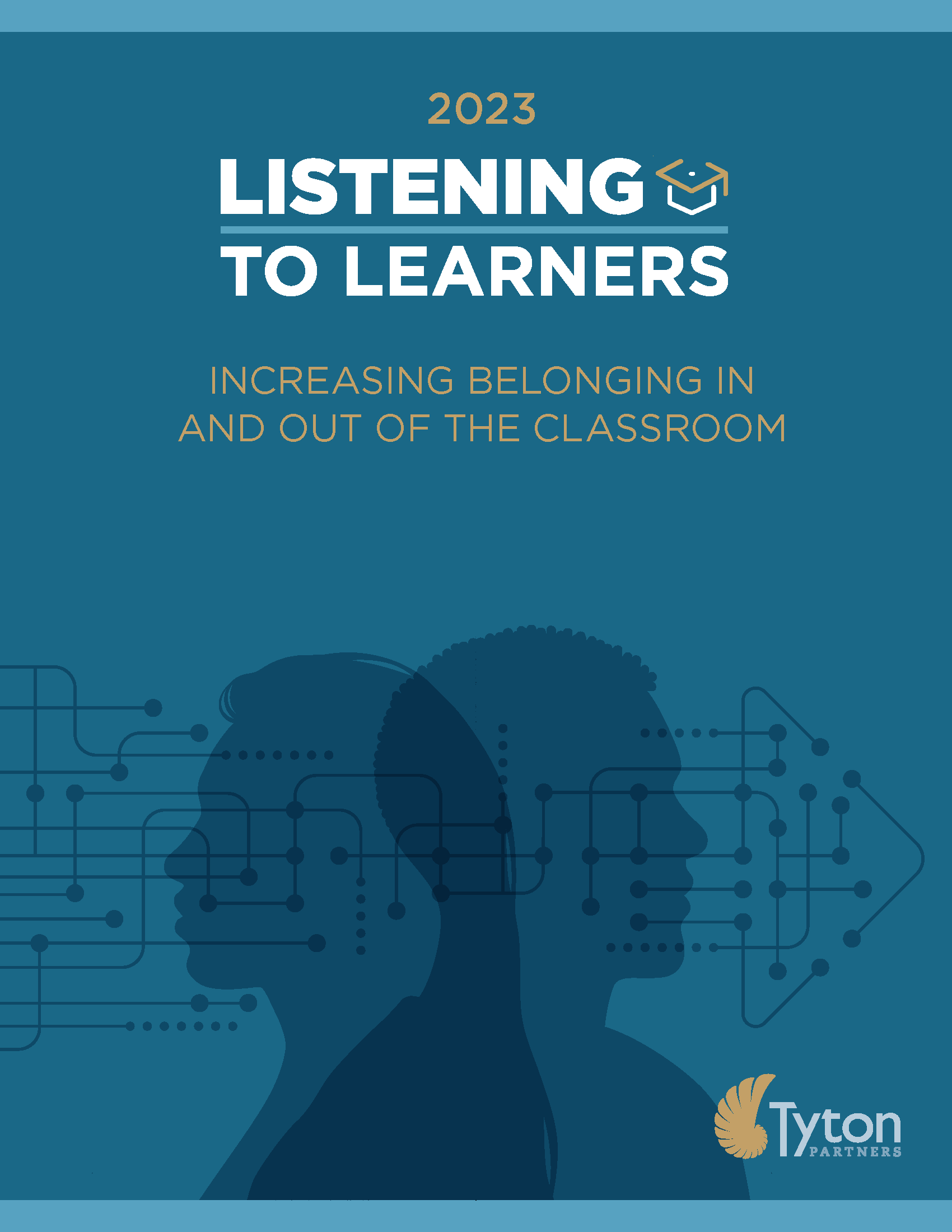 September 2023
Tyton partners' Listening to Learners 2023 reveals that while 70% of students value representative diversity among advisors, only 30% of institutions report scaled implementation of this hr practice. Cutting-edge research identifies strategies to enhance student outcomes and create a sense of belonging in higher education.
August 2023
This guide presents results from an analysis of 100 academic continuity plans at U.S. colleges and universities. The results form the basis for recommended academic continuity plan best practices, tools, and templates academic leaders can use to maintain a plan that can be used in both short-term and long-term circumstances.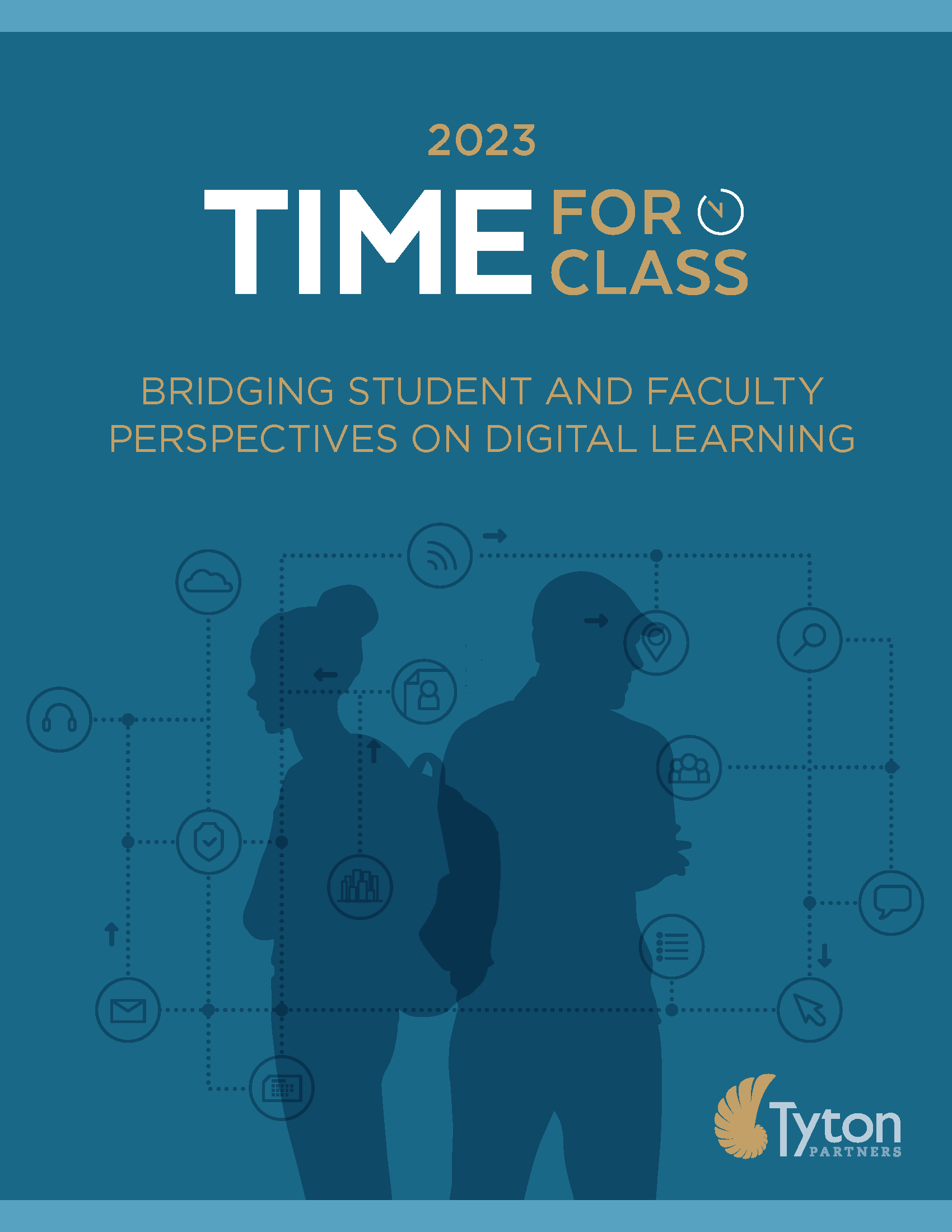 June 2023
This 2023 study – the largest and longest running study monitoring digital learning in higher education – aims to identify the differences between student and institutional stakeholder experiences and preferences to suggest ways institutions and solution providers can address these differences.