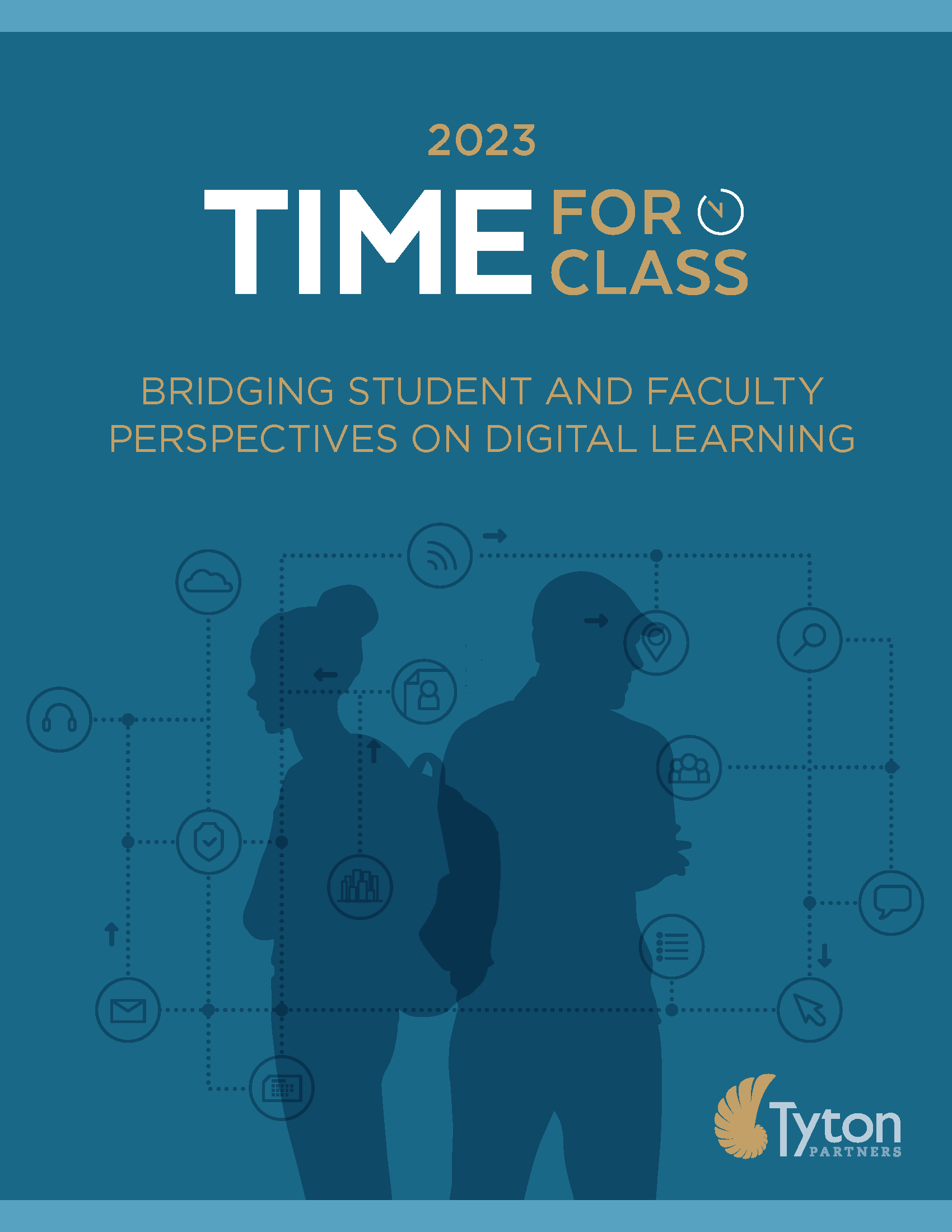 Bridging Student and Faculty Perspectives on Digital Learning
Digital learning has become a prominent feature of modern education, with the potential to provide personalized instruction through technology-enhanced tools, communication, design, and support services in online, hybrid,  blended, and face-to-face learning environments. While digital learning tools can improve access and flexibility for underserved students, challenges exist that need to be addressed.
This 2023 study – the largest and longest running study monitoring digital learning in higher education – aims to identify the differences between student and institutional stakeholder experiences and preferences to suggest ways institutions and solution providers can address these differences.
Download our report, Time for Class 2023, that looks at data is gathered from three large-scale surveys conducted in Spring 2023, collecting insights from 2,048 students, 1,748 instructors, and 306 administrators. Respondents are representative of the diverse demographics of these populations and provide insight into the evolving – and at times at odds – perspectives of today's learners, instructors, and university leaders.
Download Time for Class 2023