Clear All Filters

= Pillar (Featured) Resource
July 2022
Time for Class 2022 examines how faculty and institutional leaders are using instructional materials to implement teaching practices that can improve student learning and outcomes, especially for students historically underserved by higher education. This report reviews how digital learning in high-enrollment introductory courses can enable instructors to incorporate evidence-based teaching practices and work to close equity gaps in courses.
June 2022
Colleges and universities can help alleviate the burden students face every day, including restructuring mental health support on campus, providing options for digital learning, encouraging teachers to apply trauma-informed teaching practices, and connecting students with the resources they need to thrive.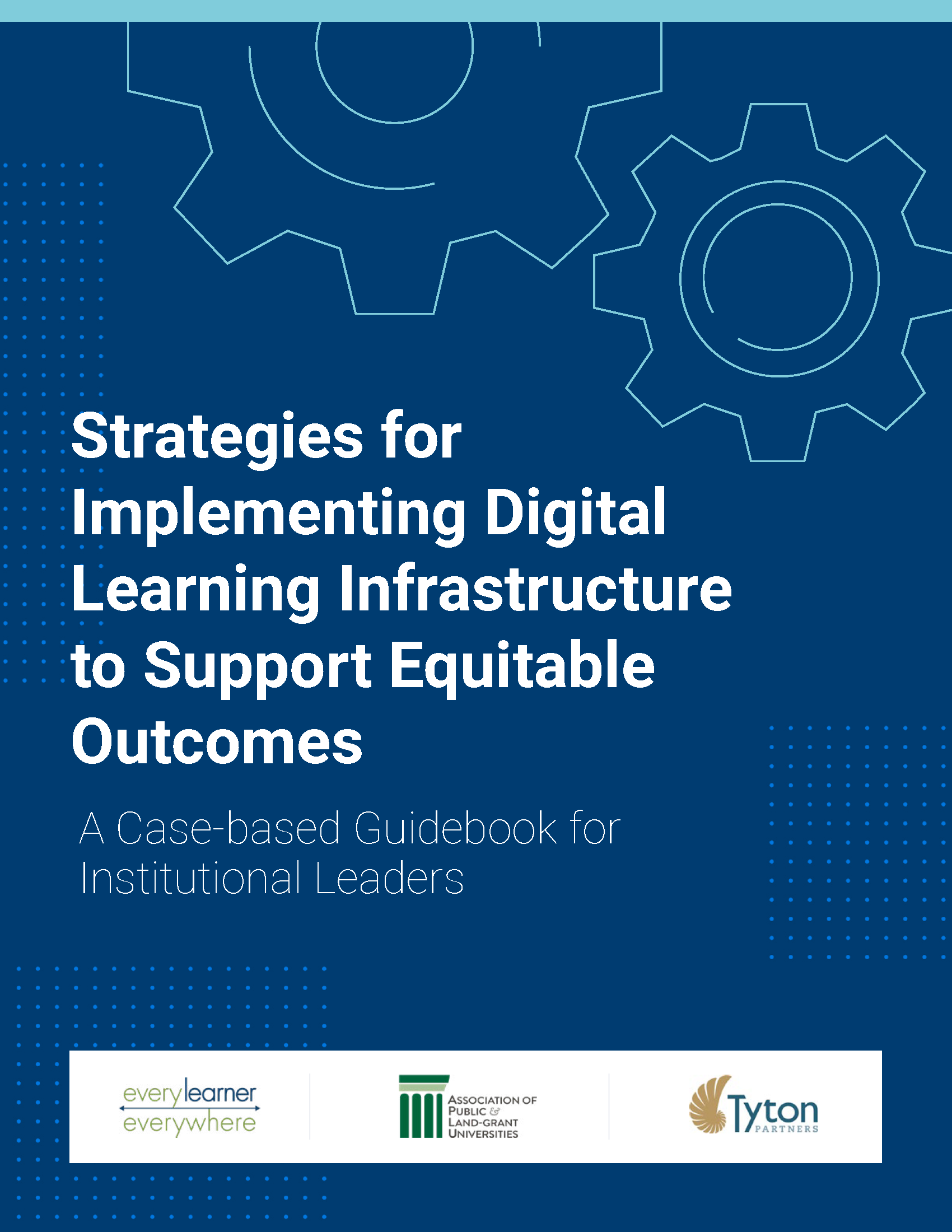 January 2022
This report focuses on building the core infrastructure needed for high-quality digital learning and is designed primarily for a mid- to senior-level academic administrators including department chairs, leaders of centers of teaching and learning, technology leaders, and academic leadership.
September 2020
The spring 2020 term saw an unprecedented response to an unprecedented challenge as virtually every U.S. higher education institution offering face-to-face instruction rapidly switched to remote instruction, many in as …