= Pillar (Featured) Resource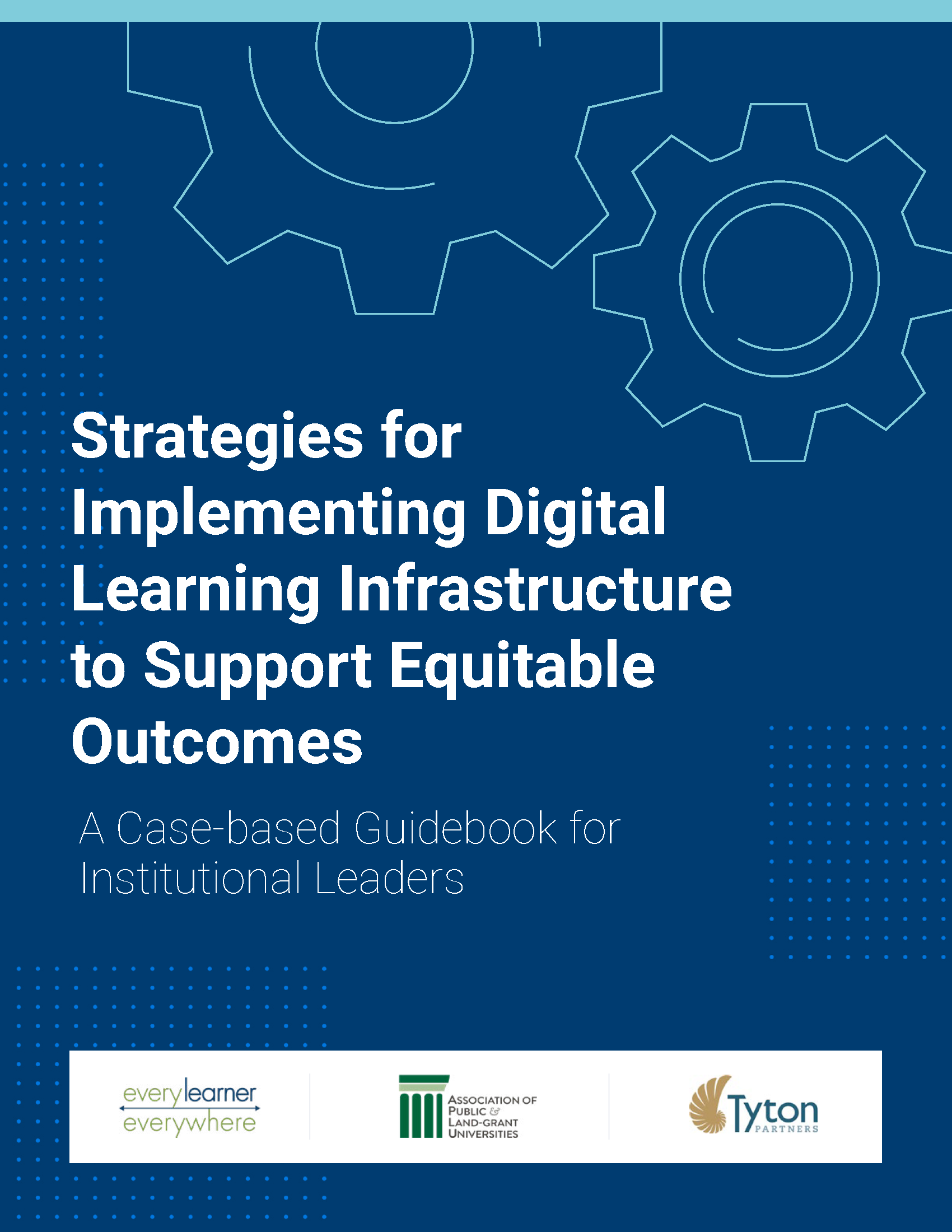 January 2022
This report focuses on building the core infrastructure needed for high-quality digital learning and is designed primarily for a mid- to senior-level academic administrators including department chairs, leaders of centers of teaching and learning, technology leaders, and academic leadership.
December 2021
This year our network has prioritized increasing our knowledge and capacity for equity and racial justice work along with centering equity and racial justice in our resources and services. In addition to our personal and professional equity work, we have spent this last year inviting students into our work.
September 2020
The spring 2020 term saw an unprecedented response to an unprecedented challenge as virtually every U.S. higher education institution offering face-to-face instruction rapidly switched to remote instruction, many in as …
August 2020
For all students to have an equal opportunity to succeed, instructors must personalize learning rather than teach to a fictional average student. Learning analytics has the potential to assist instructors …
April 2022
The equity review tool is designed for educators striving to create more validating and affirming learning experiences and environments for students. Using this tool, educators will be able to develop and evaluate their resources and the language they use to ensure they are asset-based and supportive of a more equitable teaching and learning process.
October 2021
The study suggests that adaptive learning technology helped students who need support with prerequisite concepts, provided tools to help guide students through complex, multistep processes, gave faculty insights into concepts students were struggling with, and reduced the cost of course materials.
October 2021
This case study examines the efforts at three of the seven ATD network colleges participating in the Every Learner Everywhere initiative who focused on these disciplines as part of their efforts to implement adaptive courseware as a tool in gateway courses to help more students persist and succeed.
August 2021
Lessons Learned is made up of over 30 recommendations for improving practices in higher education. It asks where unexpected benefits showed themselves among the forced necessity of  emergency remote teaching, and it encourages faculty, administrators, and academic and student support colleagues to continue collaborating to remove barriers, improve access, and update  methods and tools.
July 2021
Faculty share experiences of developing and implementing active, interactive, and adaptive introductory physics courses. The design allows students to work at their own pace, choosing support items presented to them via the adaptive feature of the course, and explore concepts through simulations with activities.
March 2021
In this session we address key learnings about instructional practices and student learning outcomes, usage of digital tools and impact on faculty time, and share key challenges we must continue to confront as well as the strategies faculty and institutions are deploying to better ensure that every learner everywhere is able to learn.