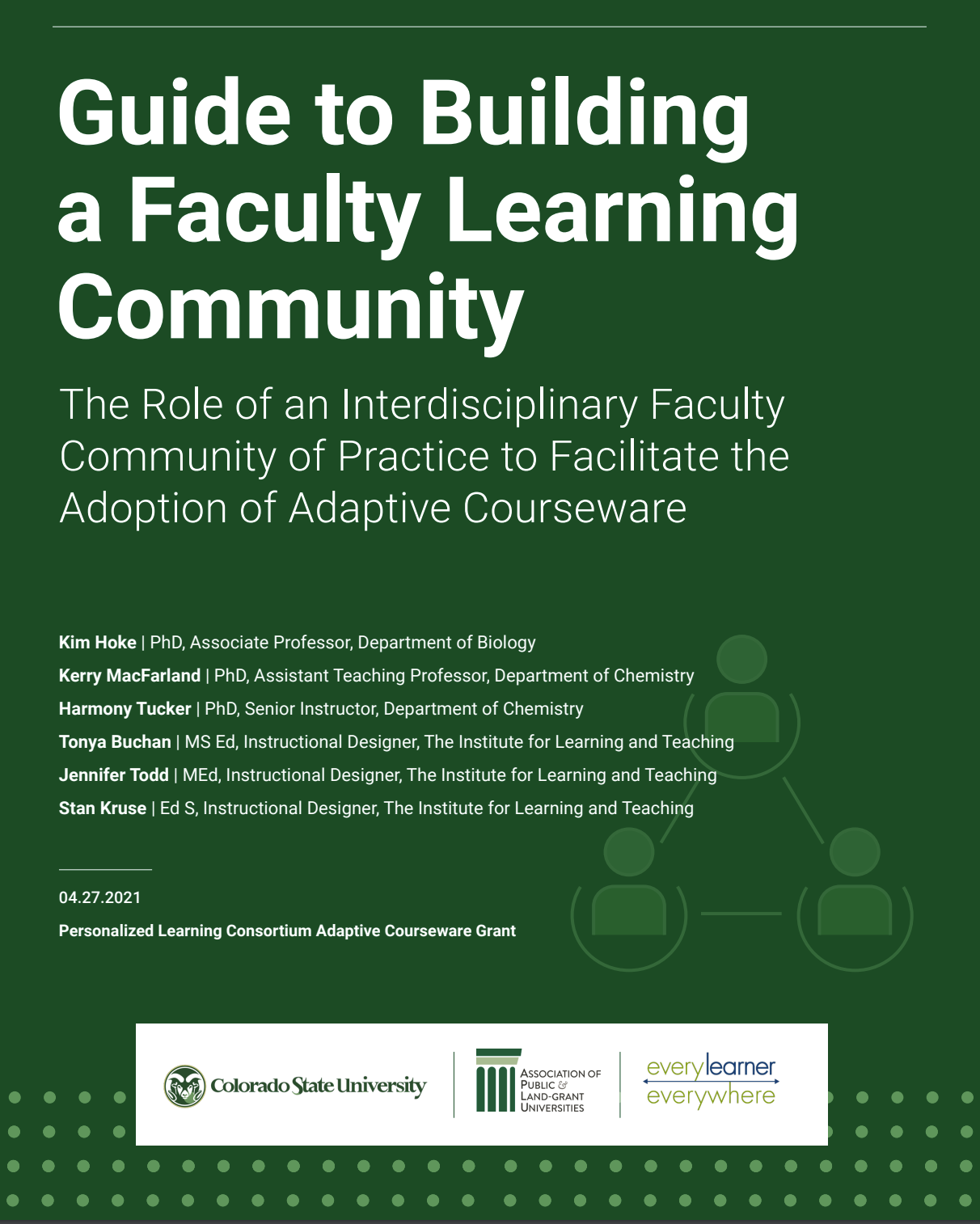 The Role of an Interdisciplinary Faculty Community of Practice to Facilitate the Adoption of Adaptive Courseware
Student debt and inequity in post-secondary degree attainment have higher education administrators and faculty members increasingly concerned with improving student learning and pass rates. Faculty Learning Communities and Communities of Practice can provide a framework to support faculty members who want to make their teaching more effective, particularly for Black, Latino, and Indigenous students, poverty-affected students, and first-generation students.
This resource describes how to build and maintain a faculty learning community, details some logistics, and provides a case study from Colorado State University along with testimonials from instructors.
Download Guide to Building a Faculty Learning Community