Clear All Filters

= Pillar (Featured) Resource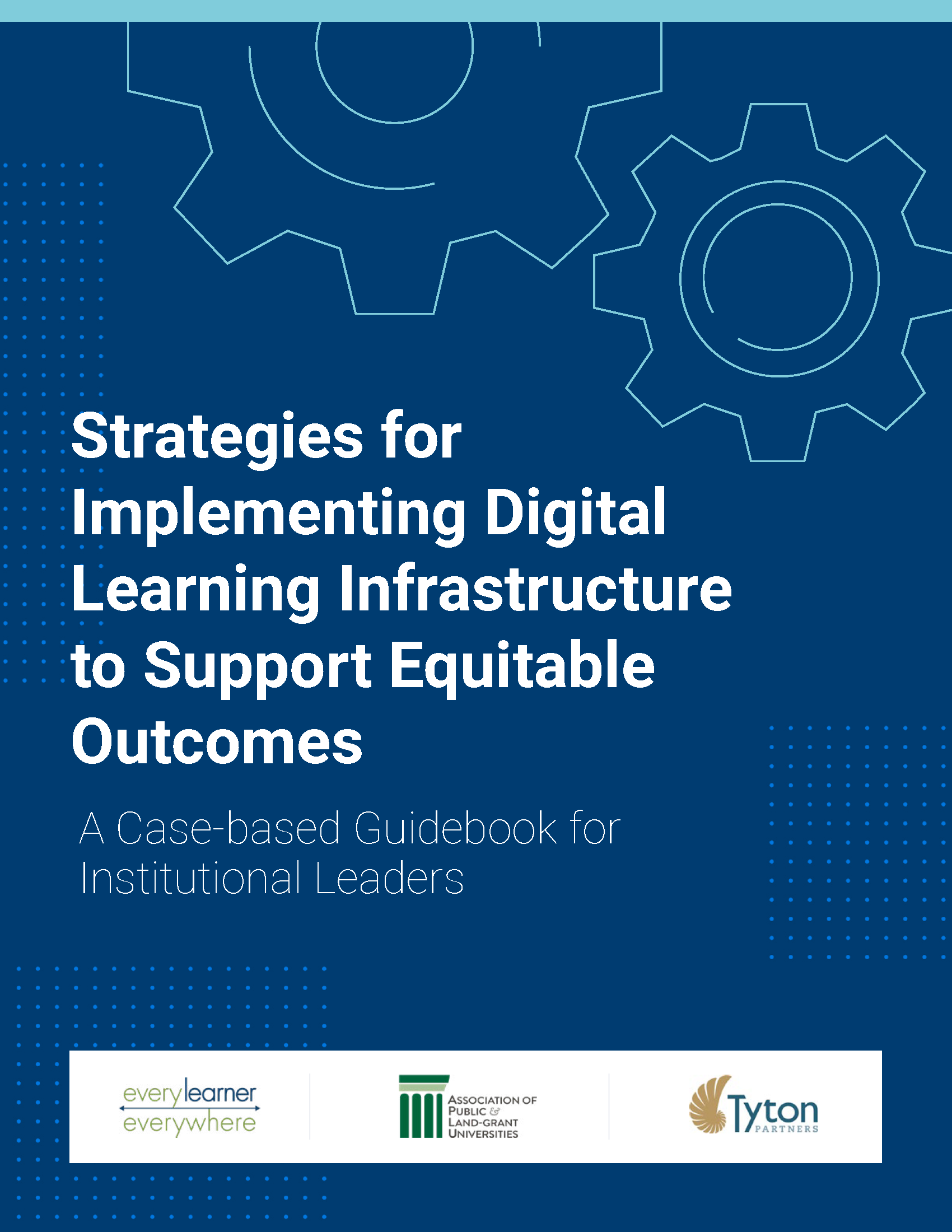 January 2022
This report focuses on building the core infrastructure needed for high-quality digital learning and is designed primarily for a mid- to senior-level academic administrators including department chairs, leaders of centers of teaching and learning, technology leaders, and academic leadership.
October 2021
The study suggests that adaptive learning technology helped students who need support with prerequisite concepts, provided tools to help guide students through complex, multistep processes, gave faculty insights into concepts students were struggling with, and reduced the cost of course materials.
August 2021
Lessons Learned is made up of over 30 recommendations for improving practices in higher education. It asks where unexpected benefits showed themselves among the forced necessity of emergency remote teaching, and it encourages faculty, administrators, and academic and student support colleagues to continue collaborating to remove barriers, improve access, and update methods and tools.