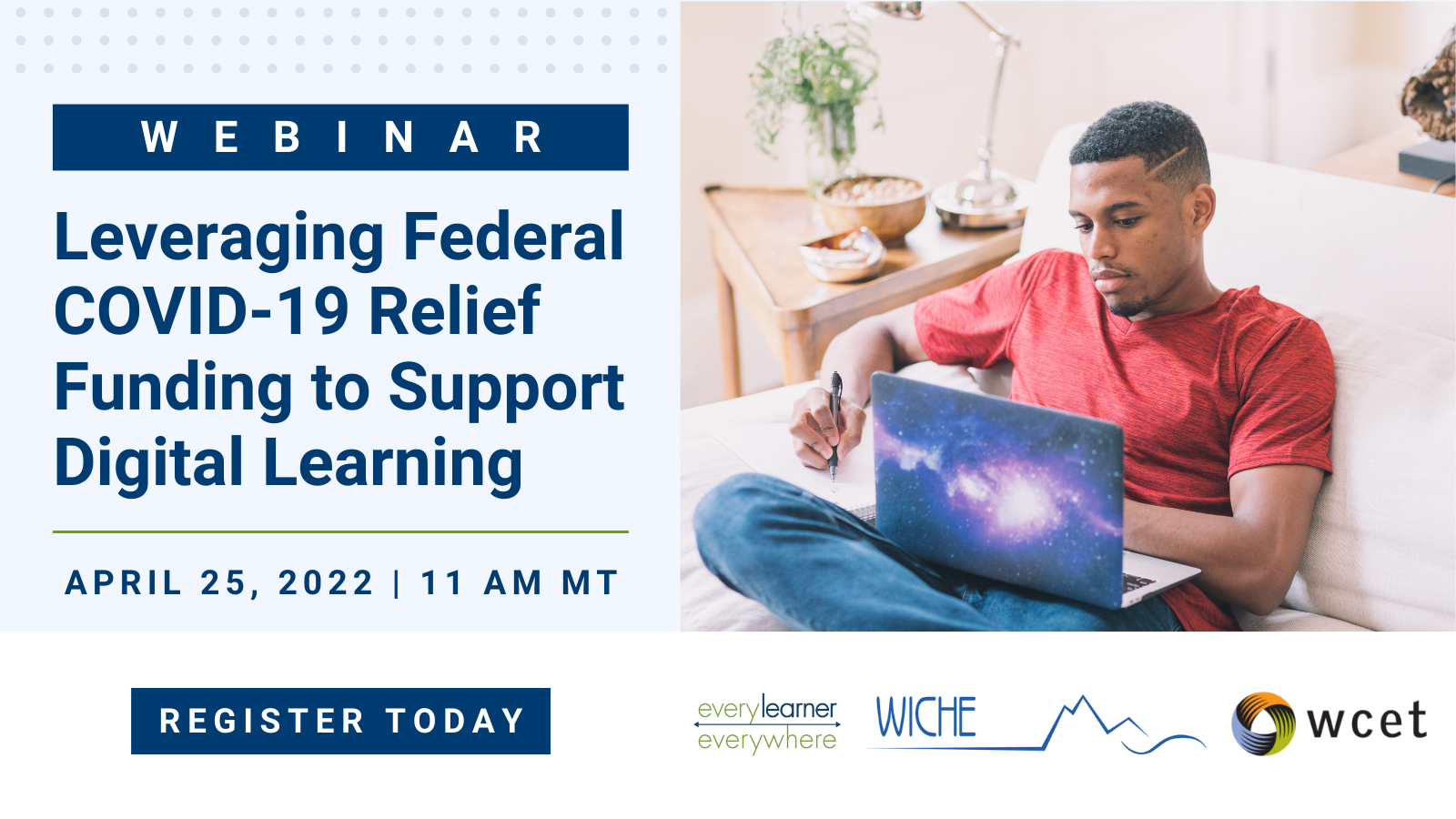 Leveraging Federal COVID-19 Relief Funding to Support Digital Learning
April 25, 2022 | 11 AM MT
The pandemic has changed postsecondary education – likely in permanent ways. Digital learning, while certainly important before, has become a ubiquitous concept on campuses across the country. New technologies and research have identified ways to support students and drive better outcomes for their educational journey.
Establishing and improving effective digital learning resources (if done well) requires investment. With digital learning being a main tool in responding to the new normal of the pandemic, using available federal relief funds to invest in these resources and technologies can be a key strategy for institutions.
This webinar will bring together experts on federal policy and digital learning, as well as exemplar institutions who are taking advantage of the unique opportunities afforded by federal resources to move their campuses forward.
The webinar will answer the following questions:
Which available federal relief funds or other federal sources can be used to support digital learning? What does the future hold for federal support?
What is digital learning and how can it equitably support student success?
What are strategies to make the most of these one-time funds to support student success?
How can equity be embedded in digital learning strategies?
How are institutions measuring and evaluating their digital learning approaches?