Featured Resource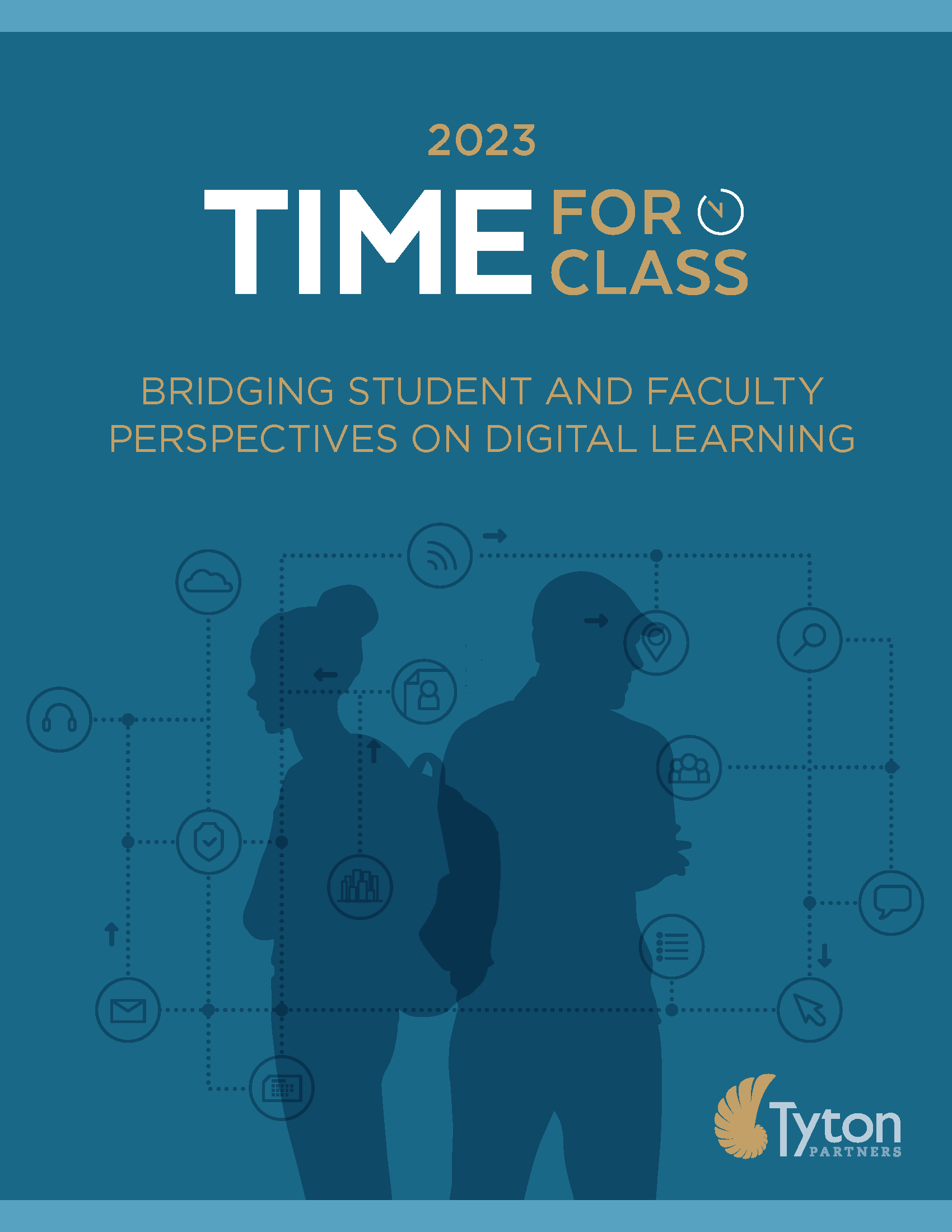 June 2023
This 2023 study – the largest and longest running study monitoring digital learning in higher education – aims to identify the differences between student and institutional stakeholder experiences and preferences to suggest ways institutions and solution providers can address these differences.
Clear All Filters

= Pillar (Featured) Resource
August 2023
This guide presents results from an analysis of 100 academic continuity plans at U.S. colleges and universities. The results form the basis for recommended academic continuity plan best practices, tools, and templates academic leaders can use to maintain a plan that can be used in both short-term and long-term circumstances.
April 2023
The focus of this resource paper is to assess the effectiveness of digital learning in decreasing equity gaps as well as the impact digital learning has on specific student populations: those who identify as Black, Latino, and Indigenous; students from low-income backgrounds; and first-generation students.
December 2021
This year our network has prioritized increasing our knowledge and capacity for equity and racial justice work along with centering equity and racial justice in our resources and services. In addition to our personal and professional equity work, we have spent this last year inviting students into our work.
October 2021
The study suggests that adaptive learning technology helped students who need support with prerequisite concepts, provided tools to help guide students through complex, multistep processes, gave faculty insights into concepts students were struggling with, and reduced the cost of course materials.
August 2021
Lessons Learned is made up of over 30 recommendations for improving practices in higher education. It asks where unexpected benefits showed themselves among the forced necessity of emergency remote teaching, and it encourages faculty, administrators, and academic and student support colleagues to continue collaborating to remove barriers, improve access, and update methods and tools.
March 2021
In this session we address key learnings about instructional practices and student learning outcomes, usage of digital tools and impact on faculty time, and share key challenges we must continue to confront as well as the strategies faculty and institutions are deploying to better ensure that every learner everywhere is able to learn.
December 2020
A brief exploration on how faculty can position cultural knowledge and centering identity as a cognitive tool.