Clear All Filters

= Pillar (Featured) Resource
April 2022
The equity review tool is designed for educators striving to create more validating and affirming learning experiences and environments for students. Using this tool, educators will be able to develop and evaluate their resources and the language they use to ensure they are asset-based and supportive of a more equitable teaching and learning process.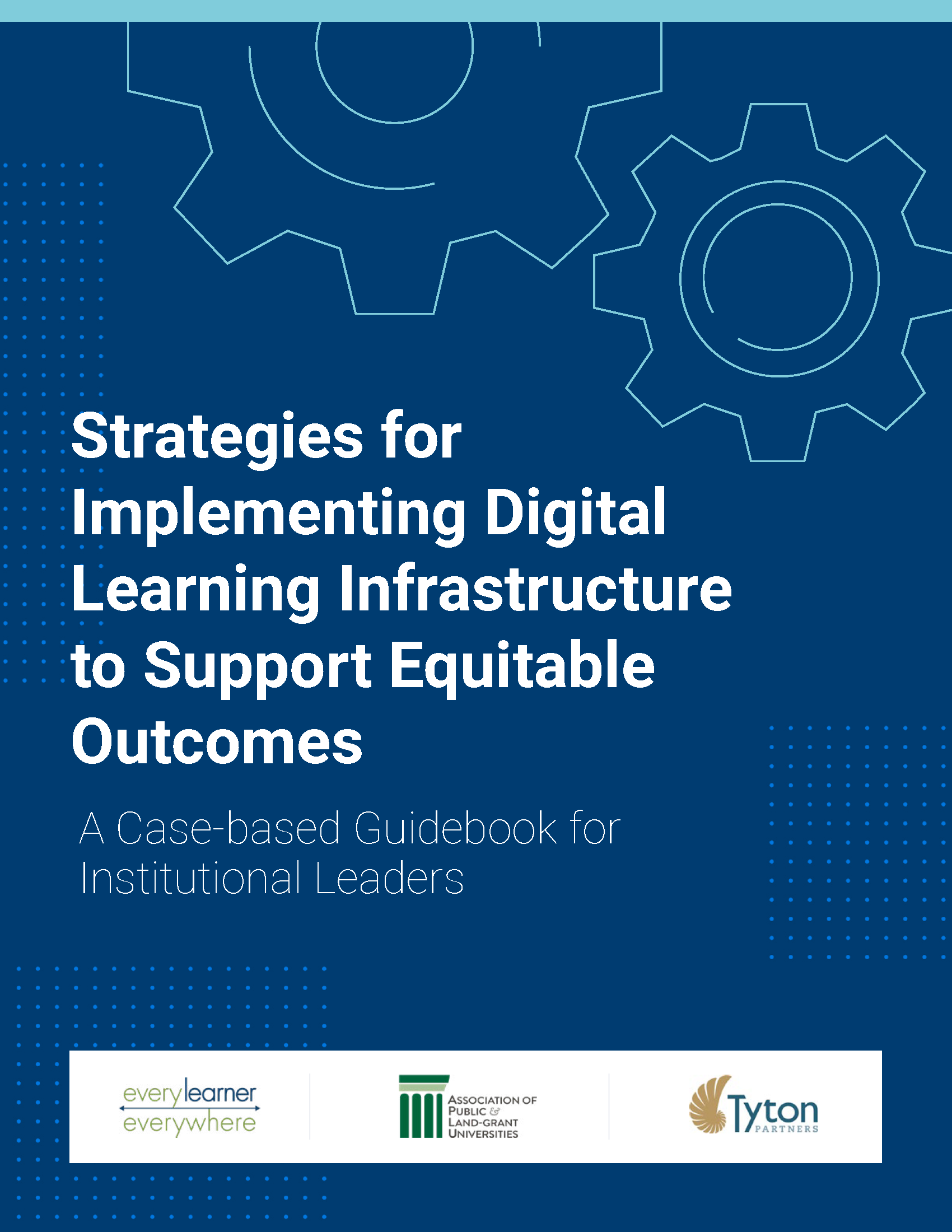 January 2022
This report focuses on building the core infrastructure needed for high-quality digital learning and is designed primarily for a mid- to senior-level academic administrators including department chairs, leaders of centers of teaching and learning, technology leaders, and academic leadership.
July 2021
Faculty share experiences of developing and implementing active, interactive, and adaptive introductory physics courses. The design allows students to work at their own pace, choosing support items presented to them via the adaptive feature of the course, and explore concepts through simulations with activities.
December 2020
A virtual educator professional development session led by Cherise McBride with reflection on the urgency of humanization in online learning environments and examples from practice.
December 2020
A virtual educator professional development session exploring why trauma-aware teaching must center diversity, equity, and inclusion.
December 2020
A brief exploration on how faculty can position cultural knowledge and centering identity as a cognitive tool.