Featured Resource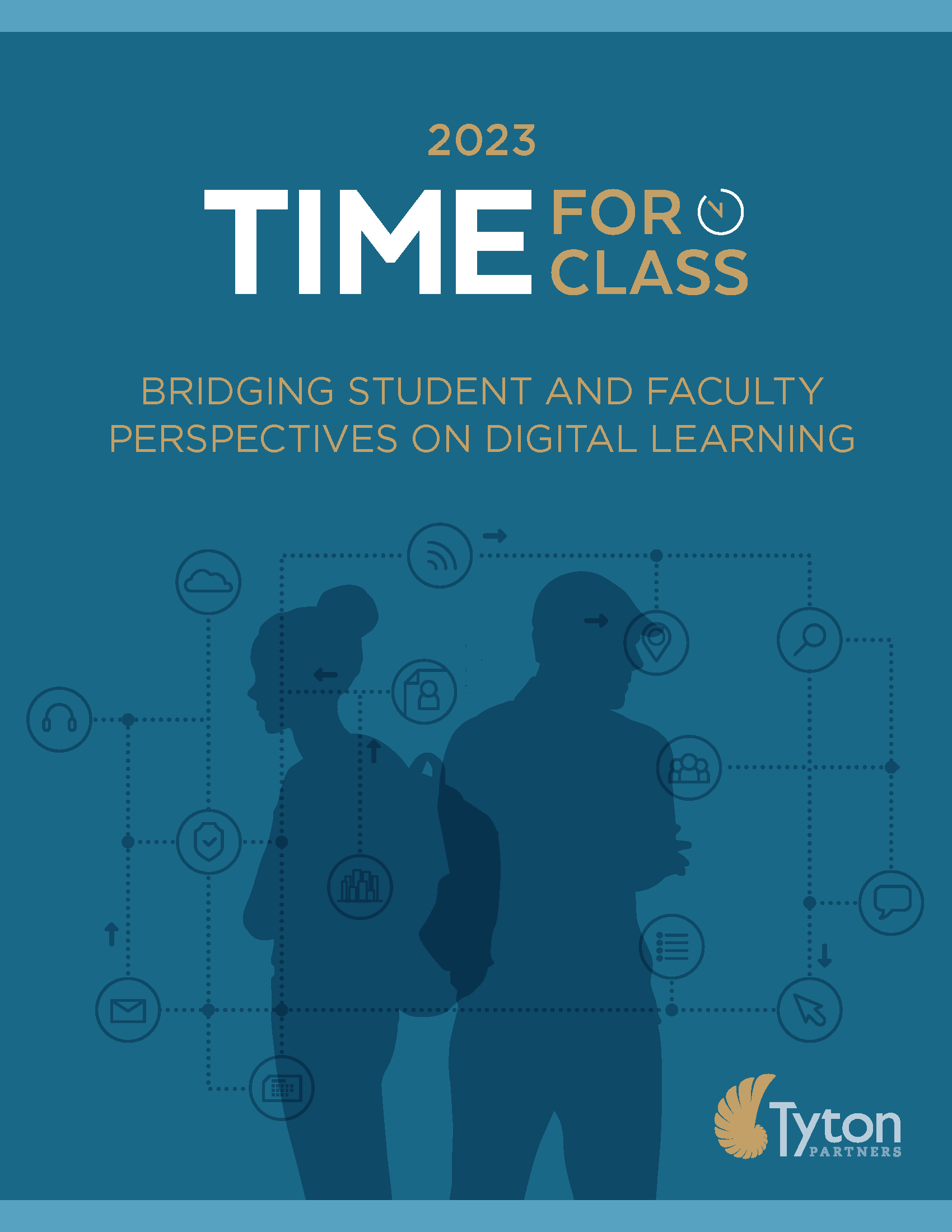 June 2023
This 2023 study – the largest and longest running study monitoring digital learning in higher education – aims to identify the differences between student and institutional stakeholder experiences and preferences to suggest ways institutions and solution providers can address these differences.
Clear All Filters

= Pillar (Featured) Resource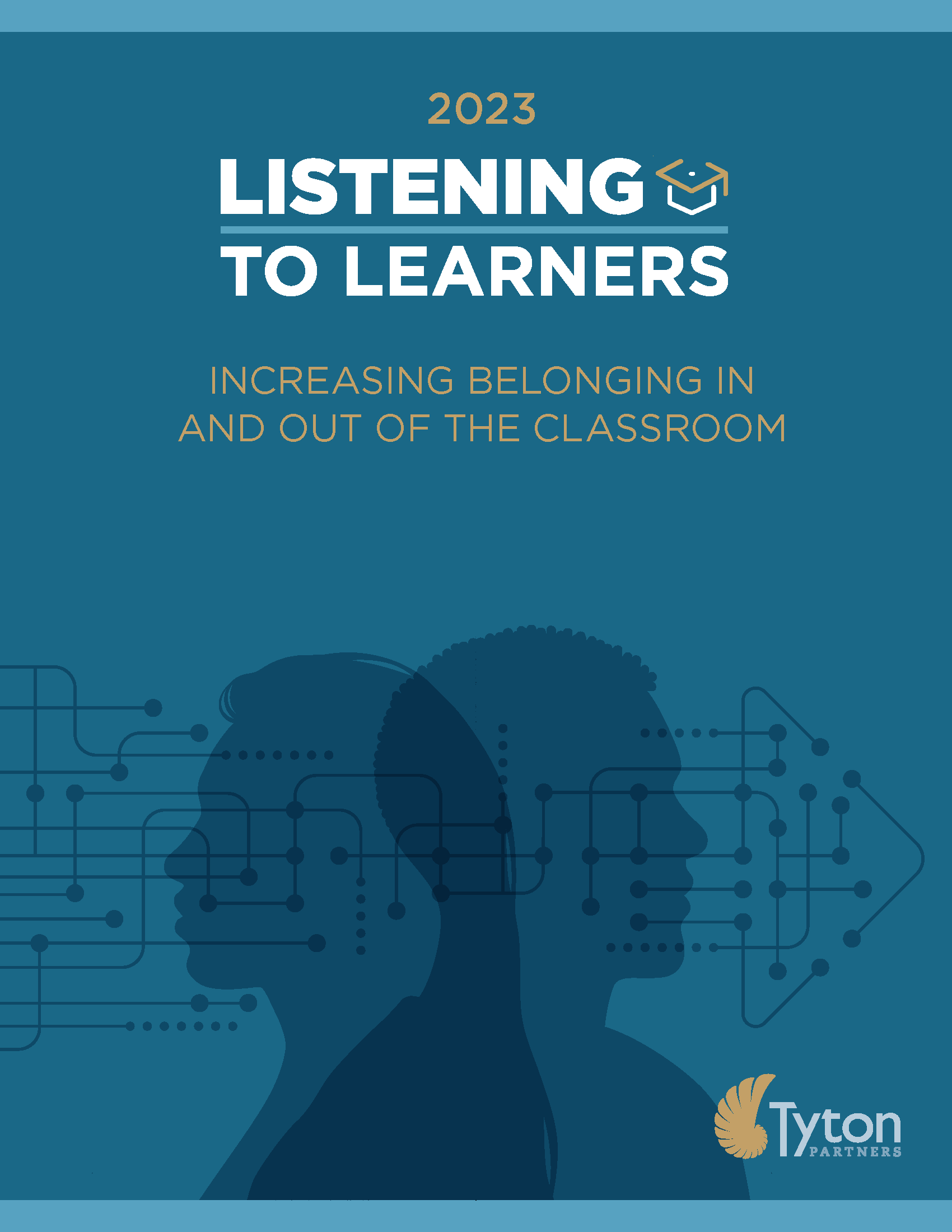 September 2023
Tyton partners' Listening to Learners 2023 reveals that while 70% of students value representative diversity among advisors, only 30% of institutions report scaled implementation of this hr practice. Cutting-edge research identifies strategies to enhance student outcomes and create a sense of belonging in higher education.
August 2023
This guide presents results from an analysis of 100 academic continuity plans at U.S. colleges and universities. The results form the basis for recommended academic continuity plan best practices, tools, and templates academic leaders can use to maintain a plan that can be used in both short-term and long-term circumstances.
April 2023
The focus of this resource paper is to assess the effectiveness of digital learning in decreasing equity gaps as well as the impact digital learning has on specific student populations: those who identify as Black, Latino, and Indigenous; students from low-income backgrounds; and first-generation students.
June 2022
Colleges and universities can help alleviate the burden students face every day, including restructuring mental health support on campus, providing options for digital learning, encouraging teachers to apply trauma-informed teaching practices, and connecting students with the resources they need to thrive.
April 2022
The equity review tool is designed for educators striving to create more validating and affirming learning experiences and environments for students. Using this tool, educators will be able to develop and evaluate their resources and the language they use to ensure they are asset-based and supportive of a more equitable teaching and learning process.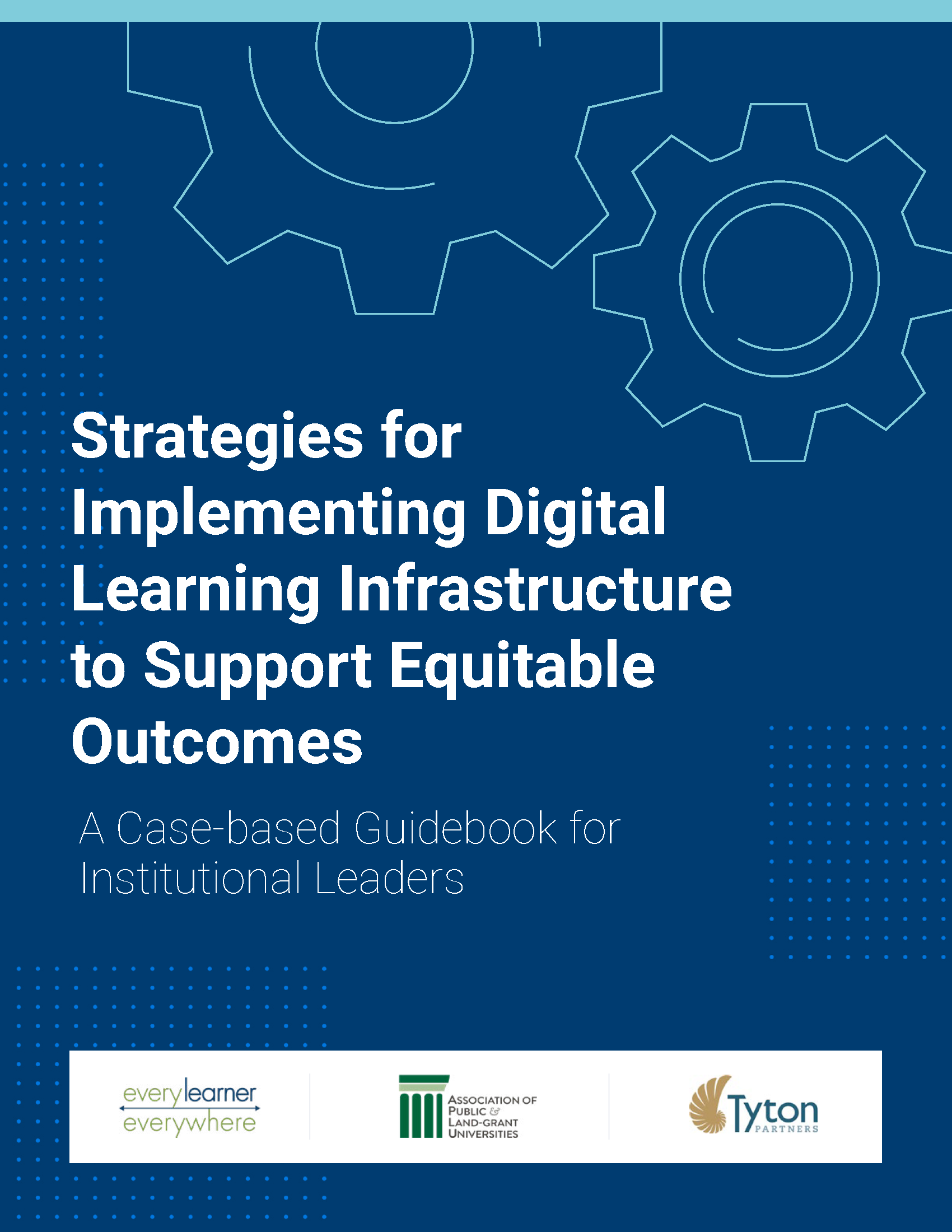 January 2022
This report focuses on building the core infrastructure needed for high-quality digital learning and is designed primarily for a mid- to senior-level academic administrators including department chairs, leaders of centers of teaching and learning, technology leaders, and academic leadership.
December 2021
This year our network has prioritized increasing our knowledge and capacity for equity and racial justice work along with centering equity and racial justice in our resources and services. In addition to our personal and professional equity work, we have spent this last year inviting students into our work.
August 2021
Lessons Learned is made up of over 30 recommendations for improving practices in higher education. It asks where unexpected benefits showed themselves among the forced necessity of emergency remote teaching, and it encourages faculty, administrators, and academic and student support colleagues to continue collaborating to remove barriers, improve access, and update methods and tools.
July 2021
Faculty share experiences of developing and implementing active, interactive, and adaptive introductory physics courses. The design allows students to work at their own pace, choosing support items presented to them via the adaptive feature of the course, and explore concepts through simulations with activities.
December 2020
A virtual educator professional development session led by Cherise McBride with reflection on the urgency of humanization in online learning environments and examples from practice.
December 2020
A virtual educator professional development session exploring why trauma-aware teaching must center diversity, equity, and inclusion.
December 2020
A brief exploration on how faculty can position cultural knowledge and centering identity as a cognitive tool.